We make a living by what we get. We make a life by what we give.

Winston Churchill
I am proud of our industry.
Hospitality is fuelled by generous, passionate people with a gift for servitude and selflessness. It's been so much more obvious how wonderful hospitality folks can be right now, in the middle of a pandemic that stripped away our livelihoods. We are here effectively unemployed but folks like Othon Nolasco from Va'La Hospitality turned their lives around to focus on giving. His non-profit No Us Without You really inspires me to think of how I can give back to the community. I spoke to him about his journey into charitable work and how this has given him a new lease on life.
Solace in Selflessness
Othon and his business partners at Va'La Hospitality saw that the lockdown would destroy the industry. They felt it coming. A slew of GoFundMes were being created to save the owners and FOH staff of restaurants in the community. But what about BOH staff? The barbacks, dishwashers, porters, and cleaners. Those unsung heroes of our restaurants who are often undocumented, hard-working souls that kept our businesses running.
They saw the suffering among these forgotten communities and set out to feed the families of undocumented hospitality workers for one week.
"It was born out of frustration of not knowing how to support the most vulnerable. We decided to feed people directly. We asked our friends who are undocumented and unemployed and decided to make meals for them. Originally we wanted to feed people one time. My partner Damien then came up with the idea of making this a family thing. We costed everything out until we could feed a family of four for a week for $33."
Their non-profit now has over 300 families on their books. I so admire the dedication Othon and his partners have. But the really heart-warming part is how this work has transformed his outlook on life.
"I find joy in running a non-profit. I am working so much but I love giving back. My short term future is growing this non-profit and becoming great at the things I'm not good at yet. It's so fulfilling!"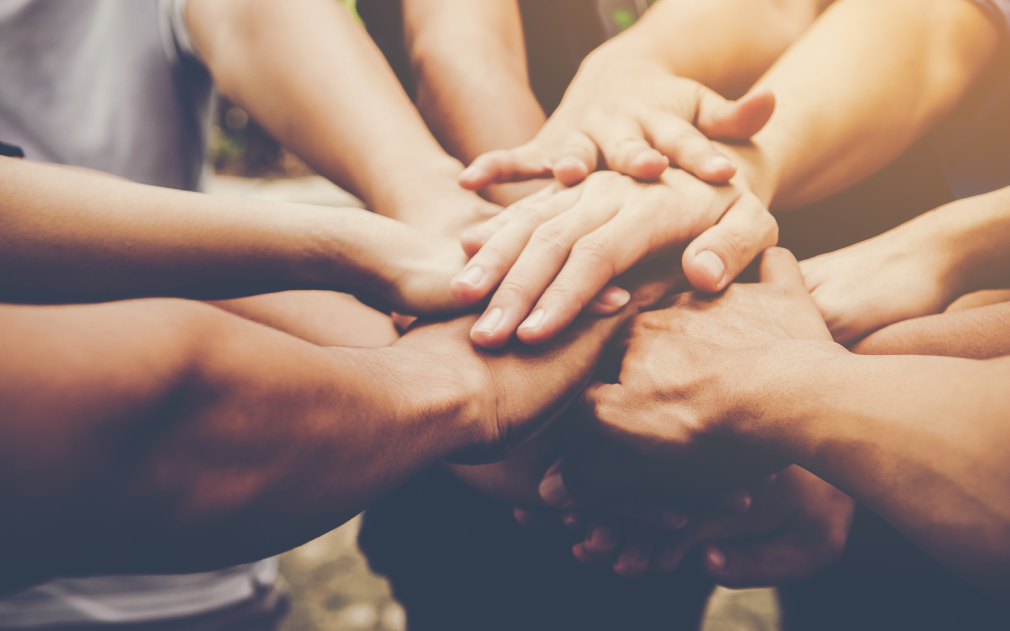 Pillars of the Community
No Us Without You is a touching example of how hospitality folks are giving back in new and creative ways. Beyond the non-profit realm, there are restaurateurs doing amazing things too.
Jill Sandin from JS2 PR told me about some of her clients donating to their communities in incredible ways " At Saikai, they cooked up all the inventory in their kitchen and distributed the most delicious ramen to local police and fire stations. Another story that really resonated is the dog bakery at The Orignal Farmer's Market that delivered dog food for free to the local community. "
Though these aren't possible for everyone, it really makes me think about how deeply embedded we are in our communities and how we all need each other at this moment.
It's the Little Things
But what if it's just not possible financially, physically, or emotionally to give in these huge life-changing ways? We are all in shellshock at such a huge loss to our careers, but many of us are also mourning our country, our loved ones, our colleagues, and more. I can totally understand if, for some folks, it's too much to create a whole charity or open up their business as a community hub. I don't fault anyone for feeling that way – after all, I didn't do those things either.
The ways I have chosen to give back is by donating to others who have created these amazing non-profits, sharing them with my audience, and creating this podcast.
Full Comp is my way of nurturing the industry in a way I know how – by sharing the voices of leaders and innovators that can create a much-needed dialogue in our space.
We all have the power to give a little in the hospitality industry. We are on our knees, but we can still lift others up. Whether that is donating to a non-profit, creating a resource kitchen, or calling a friend in need, we can all do our part to build a better future.